My massage sessions are responsive to each clients needs and incorporate deep tissue massage, muscle energy technique, sports injury rehabilitation, pregnancy massage and relaxation massage.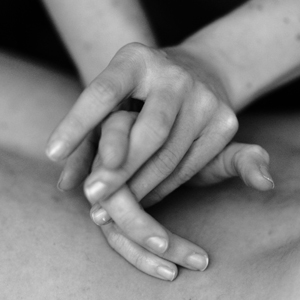 Background to my practice and philosophy:
Since breaking my coccyx at the age of 12, my personal journey to optimal health through osteopathy, chiropractic, massage and dance has deeply informed my professional inquiry and practice.
With the birth of my first child in 2002 my focus shifted from the demanding physical work and long hours of full time event production to the subtle somatic, physiological and psychological depths of the human body.  I am particularly interested in exploring the bridge where clients roll off the massage table and into their daily lives, with a heightened awareness of how they move through physical space and how physical space moves through them.
I graduated from the Australian College of Massage as a Remedial Massage Therapist in 2008 and intend to commence a Bachelor of Health Sciences in Myotherapy in 2018.