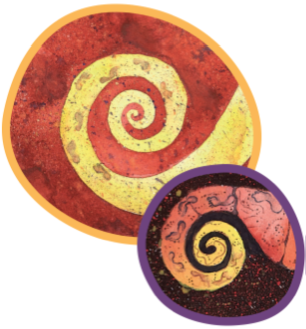 Inspiring a generation of young leaders.
Empowering children as participants in bringing about
a thriving, sustainable and just human presence on earth.
Helena founded the the Jump Up program as a social enterprise in 2010.
Designed to provide a comprehensive and engaging toolkit of materials for change agents who work with children.  The program empowers children's innate capacity to experience their interconnection with the world by sowing seeds of understanding that they are part of an ever changing human story of evolution, cultural customs and worldview.
The program is listed on the creative commons and is now being used by multiple schools in three continents.
The materials are highly flexible, they can be used at home, in class settings or as components of one off workshops at camps or gatherings.
The most powerful results have been achieved when children use the program materials as part of an ongoing student lead inquiry project.
I invite you to engage your imagination for using the Jump Up materials within your particular setting and to adapt the materials for your needs.
Please share your stories with us.
Program materials include:
For the full Jump Up Story please read A Gift for our Great Great Grandchildren blog post 
Affirming Intuition is a full report on the programs development (2014) in Ecuador, San Francisco and Scotland
The Jump Up Program materials are registered on the Creative Commons and are available for download from www.bethechange.org scroll to the bottom of the page and follow the links!
Jump Up is fully endorsed by The Pachamama Alliance